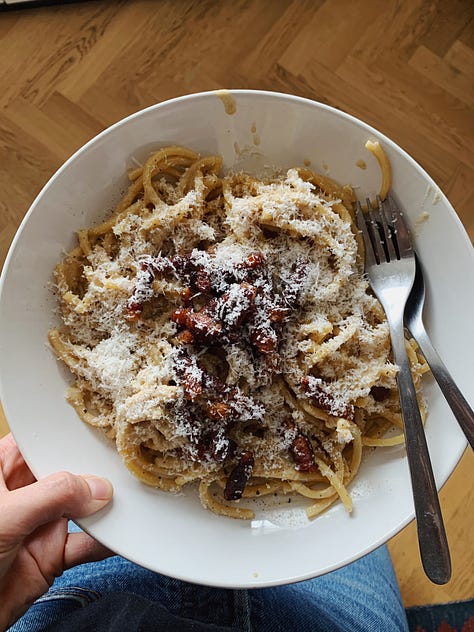 This newsletter is supported by Sydney Theatre Company's hilarious new Australian romcom Hubris and Humiliation - an updated pastiche of Jane Austen classic Pride and Prejudice. Presented in association with Sydney WorldPride 2023, and set in Sydney's vibrant gay scene, it's a bit like Muriel's Wedding meets Priscilla Queen of the Desert, with a twist of nineteenth century charm. In a five star review The Guardian called it "an explosion of creativity and a celebration of queer joy". The show is open for a strictly limited run until the 4th of March. Book your tickets here.
It will come as a surprise to no one to hear that when I was a teenager I had a period where I was obsessed with reading the "classics". I'd wander through the literature section at Hornsby Borders on a Saturday afternoon, trying to decide which cheap edition of Henry James or Elizabeth Gaskell to spend my pocket money on. Somewhere along the way I had absorbed the lesson that reading from "the canon" would be good for me, make me smarter or help me understand something important about how the world works.
But what does it actually mean for something to be a classic? Who get's to decide what makes the list? And just how cliched is it for me - a Taurus - to be obsessed with the idea of them? I eventually diverged from the traditional confines of classic literature, frustrated with its narrow maleness and whiteness. But the concept of the classic is always simmering in the back of my brain, hard to dislodge.
This post is for paid subscribers